The boundaries of Hrant Stepanyan's creation are very wide. He has created the canvases of various types, such as historical, genre painting, portraits, landscapes, seascapes, still lifes, revealing equal skills in every genre.
Hrant Stepanyan's element is the portrait genre. His portrait are not only strong by similarity to the model, but are also precise in personal characteristics, deep in essence, carried out realistically, painted in nuances, they differ from each other by art means.
The style and manner of his art are connected with the progressive art of the 20-th century being its traditional continuation and including the new modern art as well.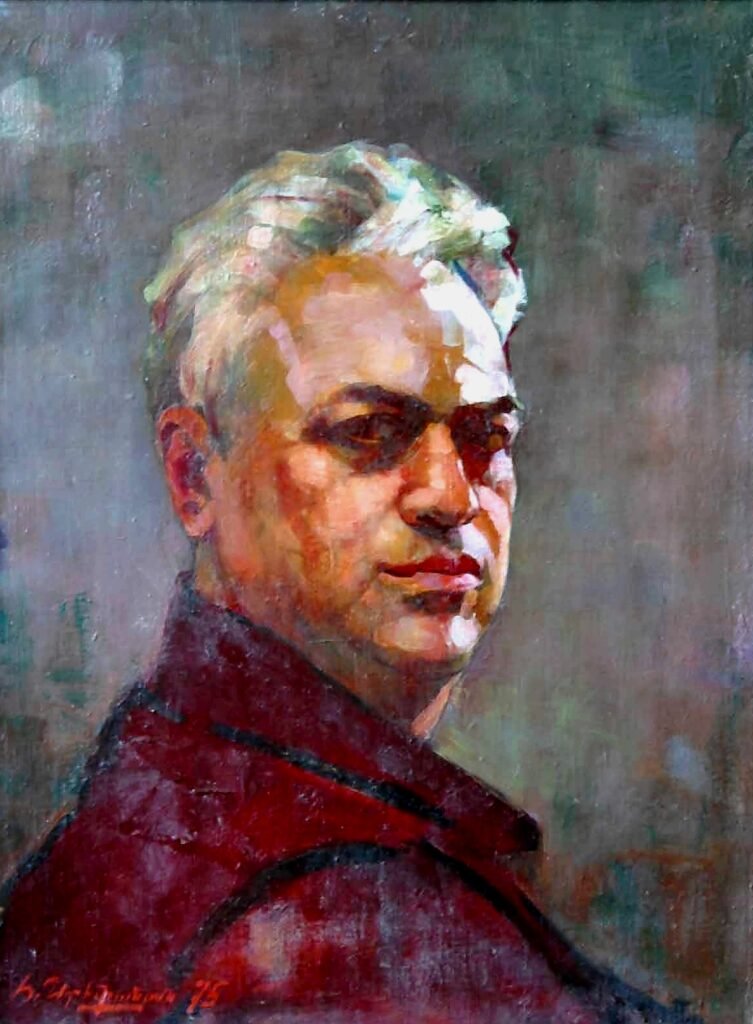 Hrant Stepanyan was born in 1918, in Alexandrapol (Gyumri), Armenia.
Hrant Stepanyan's father, Harutyun Stepanyan with his parents, Taguhi and Avetis Stepanyan, 1908.
Hrant Stepanyan's mother, Eugenia Stepanyan, 1912.
Hrant Stepanyan, In His Studio, 1963.
He graduated from the Art secondary school in 1937, Yerevan, Armenia, and from the Art academy in 1946, Riga, Latvia. Educated at the studio of the artist professor Arijs Skride, he was oriented towards the method of realism, moved to it by perceiving nature and the truth of life, having the experience of the world art.
Art Academy, Riga, Latvia.
In 1939 at the exhibition, devoted to the 1000th anniversary of the Armenian national epos "David of Sassoun", H.Stepanyan's work "Armenians' Eviction" was given the highest appreciation.
Hrant Stepanyan passed away in 1980.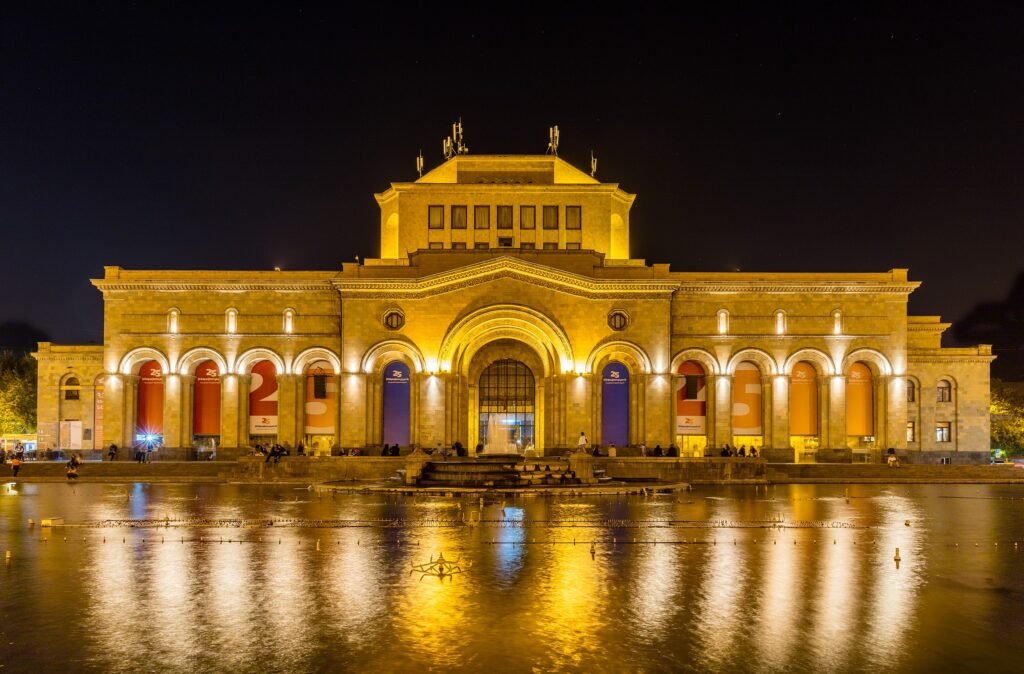 National Gallery of Armenia.
In 1972 a catalogue of Hrant Stepanyan's private exhibition was published by the Painters' Union of Armenia and in 1981 a posthumous album as well as information in Brief Dictionary of the Armenian Artists and in Armenian Brief Encyclopedia, encyclopedia " Luys", USA, that was published in the year 2005. In the year 2008, he was included in the Catalogue, published by the National Gallery of Armenia.